HDPE Electrofusion Fittings
WHY CHOOSE US


Introduction:
Detailed Information:
1. Raw material:PE100
2. Color: Black, yellow or other colours as required
3. Size: available range from 50mm to 630mm
4. Pressure Rating: PN16 (SDR11),PN10 (SDR17.6)
Features:
1. Non-toxic: It is produced without heavy metal additives and would not be covered with dirt or contaminated by bacterium
2. Corrosion Resistance: resist chemical matters and electron chemical corrosion
3. Low Installation Costs: light weight and ease of installation,greatly reduce installation costs
4. High Flow Capacity: smooth interior walls result in low pressure loss and high volume
5. Longevity: more than 50 years under proper use
Our Factory: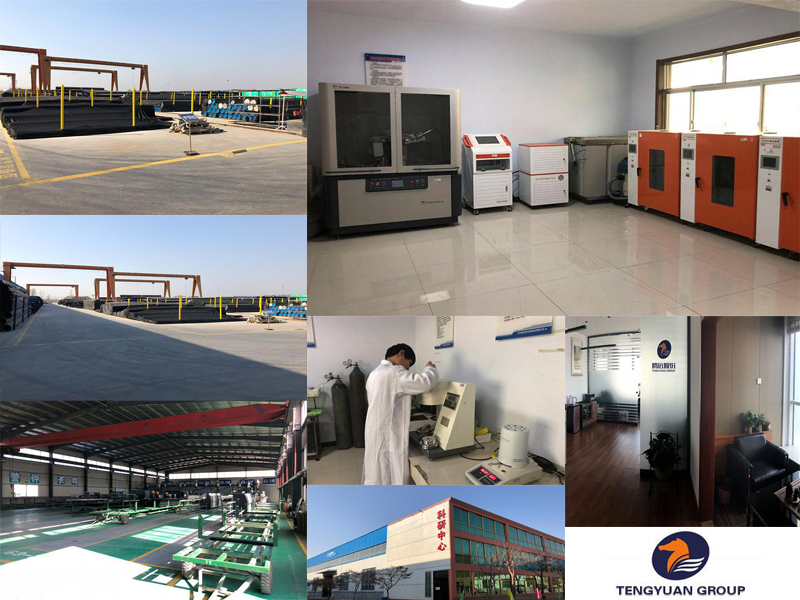 CERTIFICATE: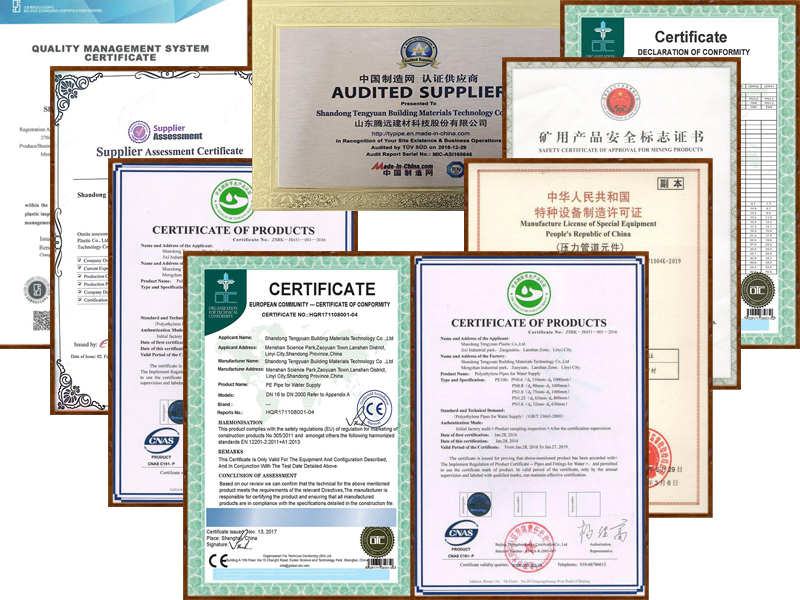 Application:
1. Delivering powder and coal ash in thermal power plant.
2. Delivering mine tailings and slurry, metallurgical mines in the mining industry.
3. Delivering pulverized coal and coal-water slurry of coal preparation plant in the coal industry.
4. Delivering mud and corrosive media with slag in the chemical industry.
5. Delivering crude oil and petroleum.
6. Delivering sand\mud\slurry for dredger in dredging projects or sand suction projects, and also for seawater treatment projects.
SERVICE:
1 CREDIT MANAGEMENT:
Credit is the primary core value of us, as well as the guarantee for our enterprise's sustainable development. We trust and respect each other with our customers, employees, suppliers and other stakeholders. On this basis, we are expecting a long-term and all-win cooperation model
2 QUALITY PRIORITY:
Deeply developing the value of supply chain and optimizing the supplier system, so as to ensure the superior quality and stability of the supplying end. Performing lean management model and realizing superior quality competitiveness by innovating R&D management, performing total quality management and carrying out standardized operation.
3 ALL-WIN COOPERATION:
We have been striving to achieve the maximum comprehensive efficiency and all-win cooperation whether in teamwork or in cooperation with customers.
4 SOCIAL RESPONSIBILITY:
We are committed to green manufacturing, energy conserving and emissions reducing, environmentally protecting, which reflect TENGYUAN's social responsibility.
For more quality products, Contact Now!